Micky Dolenz - The Voice of the Monkees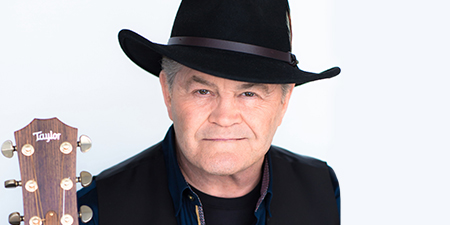 Saturday, May 20, 2023 at 8:00 PM
In the fall of 1965, Micky was one of 400 applicants who responded to a trade ad that announced auditions for a new TV show about a rock band. He auditioned for The Monkees' TV show by playing and singing Chuck Berry's legendary rocker "Johnny B. Goode," and wound up chosen for the show along with three other actors: Davy Jones, Michael Nesmith, and Peter Tork. The Monkees' debut single, "Last Train to Clarksville," featuring Micky on lead vocals, hit the charts on September 10, 1966 and rocketed swiftly to number one. Two days later, the television show debuted on NBC to great success.

Ultimately, The Monkees achieved their greatest success not as a TV show but as viable recording artists; selling in excess of 65 million units, and achieving worldwide success. Their first four albums—The Monkees (1966); More of The Monkees (1967); Headquarters (1967); and Pisces, Aquarius, Capricorn, & Jones, Ltd. (1967) all reached the number-one position on the charts and launched three number-one singles: "Last Train to Clarksville," "I'm a Believer" (both with lead vocals by Micky), and "Daydream Believer." The group's first five albums also went platinum.

Micky Dolenz IS the voice of The Monkees, the unmistakable performer that moved a generation and led this pop culture phenomena to a dozen Top 20 singles, four #1 albums and two Emmy Awards. Having entertained audiences his entire life, Micky brings a one-of-a-kind presence to the stage, drawing on his background in television, film broadcasting and Broadway.

Tickets are $25, $30, $35, $45 and $50 plus applicable online/phone ticketing fee. This fee is waived when tickets are purchased at The Market Gift Shop inside Rhythm City Casino Resort®.

Doors open at 7 PM for the 8 PM show. All ages are welcome.

𝘗𝘭𝘦𝘢𝘴𝘦 𝘯𝘰𝘵𝘦, 𝘸𝘩𝘦𝘯 𝘱𝘶𝘳𝘤𝘩𝘢𝘴𝘪𝘯𝘨 𝘵𝘪𝘤𝘬𝘦𝘵𝘴 𝘵𝘰 𝘰𝘶𝘳 𝘦𝘷𝘦𝘯𝘵𝘴, 𝘸𝘦 𝘥𝘰 𝘯𝘰𝘵 𝘳𝘦𝘤𝘰𝘮𝘮𝘦𝘯𝘥 𝘶𝘴𝘪𝘯𝘨 𝘢 𝘵𝘩𝘪𝘳𝘥 𝘱𝘢𝘳𝘵𝘺 𝘳𝘦𝘴𝘢𝘭𝘦 𝘴𝘪𝘵𝘦. 𝘉𝘦 𝘴𝘶𝘳𝘦 𝘵𝘰 𝘱𝘶𝘳𝘤𝘩𝘢𝘴𝘦 𝘥𝘪𝘳𝘦𝘤𝘵𝘭𝘺 𝘧𝘳𝘰𝘮 𝘰𝘶𝘳 𝘸𝘦𝘣𝘴𝘪𝘵𝘦 𝘰𝘳 𝘱𝘶𝘳𝘤𝘩𝘢𝘴𝘦 𝘪𝘯 𝘱𝘦𝘳𝘴𝘰𝘯 𝘢𝘵 𝘛𝘩𝘦 𝘔𝘢𝘳𝘬𝘦𝘵.