Josh Blue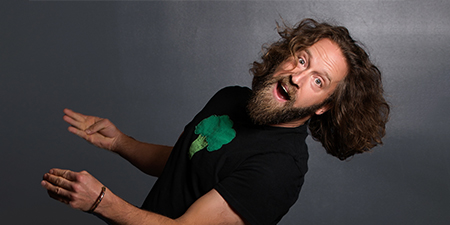 Thursday, June 22 at 6:30 PM and 9 PM

We are happy to announce that Comedian Josh Blue will be performing in Rhythm City Casino®'s Rhythm Room on Thursday, June 22 for two shows at 6:30 PM and 9 PM! You must be 21+ to attend either performance, as the Rhythm Room is located on the Casino Floor.


After his groundbreaking win on Last Comic Standing in 2006, Josh Blue has risen through the ranks to become a well-established headliner at venues throughout the world. Josh does over 200 shows a year, continuing to spread laughter and break down stereotypes of people with disabilities. His stand-up routine is in a constant state of evolution and his off-the-cuff improvisational skills guarantee that no two shows are alike.

Tickets are $25 plus applicable online/phone ticketing fee. This fee is waived when tickets are purchased at The Market Gift Shop inside Rhythm City Casino Resort®.

𝘗𝘭𝘦𝘢𝘴𝘦 𝘯𝘰𝘵𝘦, 𝘸𝘩𝘦𝘯 𝘱𝘶𝘳𝘤𝘩𝘢𝘴𝘪𝘯𝘨 𝘵𝘪𝘤𝘬𝘦𝘵𝘴 𝘵𝘰 𝘰𝘶𝘳 𝘦𝘷𝘦𝘯𝘵𝘴, 𝘸𝘦 𝘥𝘰 𝘯𝘰𝘵 𝘳𝘦𝘤𝘰𝘮𝘮𝘦𝘯𝘥 𝘶𝘴𝘪𝘯𝘨 𝘢 𝘵𝘩𝘪𝘳𝘥 𝘱𝘢𝘳𝘵𝘺 𝘳𝘦𝘴𝘢𝘭𝘦 𝘴𝘪𝘵𝘦. 𝘉𝘦 𝘴𝘶𝘳𝘦 𝘵𝘰 𝘱𝘶𝘳𝘤𝘩𝘢𝘴𝘦 𝘥𝘪𝘳𝘦𝘤𝘵𝘭𝘺 𝘧𝘳𝘰𝘮 𝘰𝘶𝘳 𝘸𝘦𝘣𝘴𝘪𝘵𝘦 𝘰𝘳 𝘱𝘶𝘳𝘤𝘩𝘢𝘴𝘦 𝘪𝘯 𝘱𝘦𝘳𝘴𝘰𝘯 𝘢𝘵 𝘛𝘩𝘦 𝘔𝘢𝘳𝘬𝘦𝘵.

Doors open at 6 PM for the 6:30 PM show.
Doors open at 8:30 PM for the 9 PM show.