Dennis DeYoung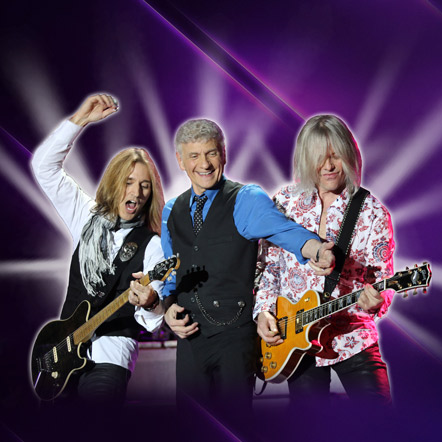 The Grand Illusion 40th Anniversary Album Tour

Saturday, November 20, 2021 at 8 PM.

In 1977, history was made upon the release of THE GRAND ILLUSION album. DENNIS DEYOUNG AND THE MUSIC OF STYX celebrate that history by performing the album in its entirety plus all eight Top Ten hits LADY, BABE, COME SAIL AWAY, TOO MUCH TIME ON MY HANDS, BEST OF TIMES, MR. ROBOTO plus classic rock anthems RENEGADE, BLUE COLLAR MAN, SUITE MADAME BLUE and many more.

DENNIS DEYOUNG is a founding member of STYX and the lead singer and songwriter on seven of the bands eight Top Ten hits. DENNIS is a legendary singer, songwriter, keyboardist, composer and record producer with a career spanning over 40 years. His voice is one of the most recognizable in the music world today and continues to inspire new generations of fans. THE ORIGINAL VOICE....ALL THE CLASSIC HITS….ALL THE MEMORIES....ONE UNFORGETTABLE EVENING.




Tickets are $27, $37, $47 and $60 plus applicable taxes and fees (fees are waived when tickets are purchased at The Market gift shop inside Rhythm City Casino Resort). Tickets in the ADA section are for patrons with mobility disabilities and up to three companions. If companion seating is not available because the ADA section is sold out, Rhythm City Casino Resort will offer other seats as close as possible to the accessible seat, if available, at the purchase price of the other section.

Hotel packages are available by calling 844-852-4FUN. Packages include a one night stay in a Deluxe King or Double Queen room, two tickets to the show and two dinners at Robert's Buffet. There are a limited number of hotel packages available.

Doors open at 7 PM for the 8 PM show. All ages are welcome.