Los Chicos del 512 - The Selena Experience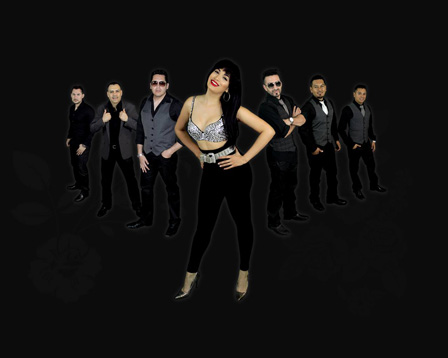 Friday, October 22nd, 2021 at 8 PM.
The members of Los Chicos del 512 came to together for one reason. That one reason is to bring the magic of Selena to old and new fans worldwide. Since the group's inception in 2014, they have been successfully doing just that.

Having sold out venue after venue and with a most recent performance for the Chicago Bulls and the Marines in Okinawa, Japan, Los Chicos del 512 are on fire! This show is a mind-blowing experience and the closest one can get to live a Selena concert. Simply, the best Selena tribute production out there!

These musicians came together and orchestrated an extraordinary show that will have you back to 1995 within seconds of their first song. Los Chicos del 512 will bring to you the finest Selena tribute that you can possibly imagine. Now, get ready to sing, dance and relive Selena!


General admission tickets are $25 and are first come, first served seating. Tables of 10 can be purchased for $300. Tables include early admission to concert and priority seating. All tickets have applicable taxes and fees (fees are waived when tickets are purchased in person at The Market gift shop inside Rhythm City Casino Resort). If you require ADA seating, please see a Rhythm City Casino representative upon arrival to the performance.

Doors open at 7 PM for the 8 PM show. All ages are welcome.